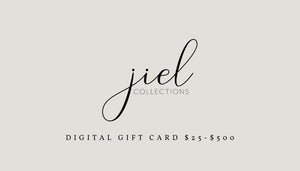 Don't know what to gift? Give them the gift of choice to pick something nice for themself!
E-gift card

Gift cards are delivered by email immediately after purchase is complete and contain instructions to redeem them at checkout.

Value does not expire.

Email us at hello@jielcollections.com if the value you want to purchase is not listed in the dropdown menu.